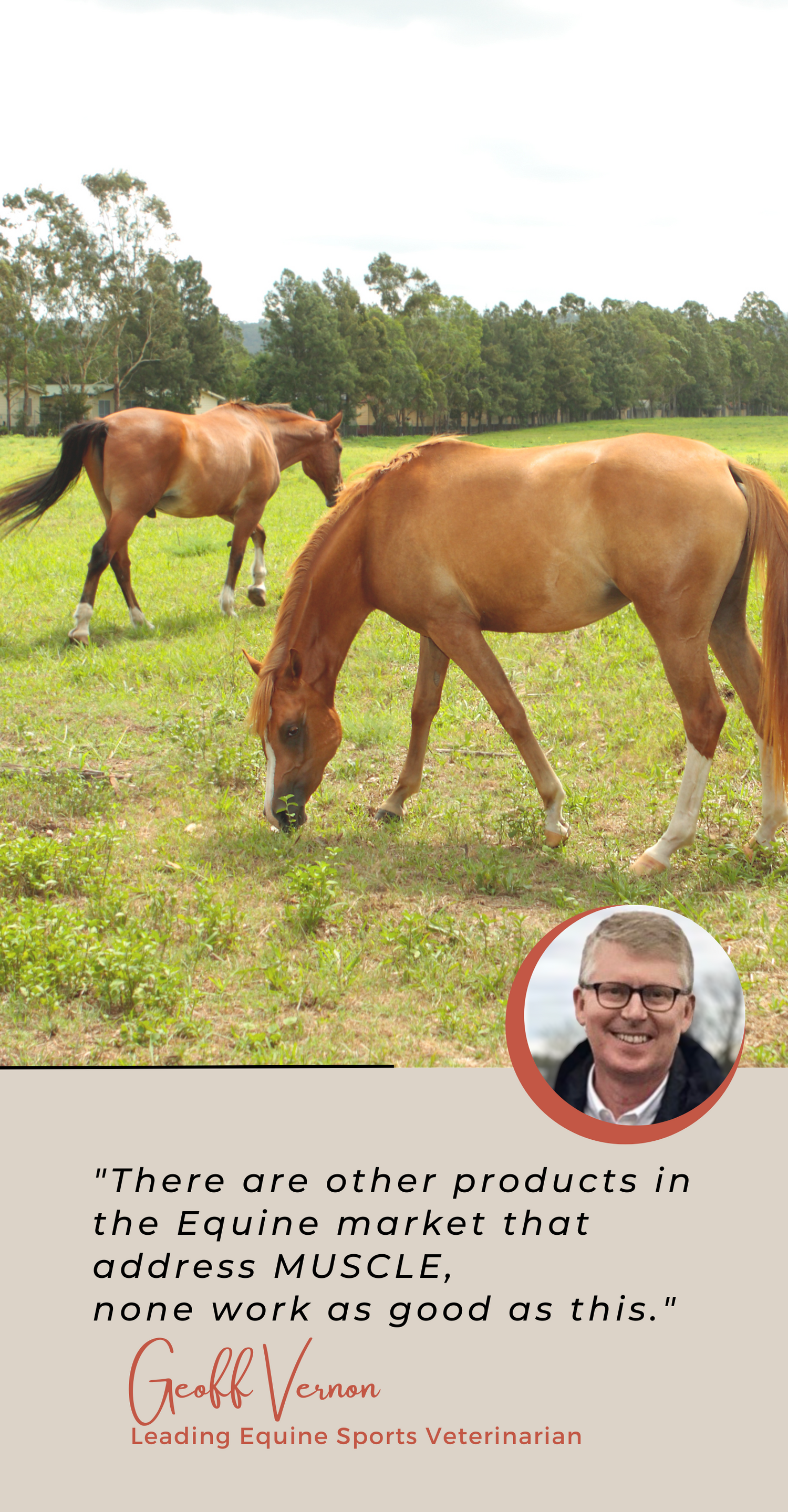 Ground Breaking Supplement for Peak Performance
Are you ready to unlock your horse's full potential? Discover MYOS Equine Muscle Formula, the revolutionary supplement clinically proven to support optimal muscle growth, strength, and recovery in equines.
Advanced Muscle-Building Formula: Harnessing the power of Fortetropin®, our proprietary ingredient derived from fertilized egg yolk helps build muscle, slows muscle loss and helps improve recovery.
Enhanced Performance & Endurance: Elevate your horse's performance to new heights with a supplement that helps build muscle which can support overall improvements in stamina and endurance.
Faster Recovery & Injury Prevention: The rapid muscle recovery properties of MYOS Equine Muscle Formula help reduce the risk of injuries, ensuring your horse stays in peak condition for longer. By promoting healthy muscle function, MYOS can help minimize downtime and maximize training effectiveness.
Backed by Science: Our commitment to quality and efficacy is backed by extensive research and studies, demonstrating the proven benefits of Fortetropin® in muscle growth and health. Trust the science and experience the MYOS difference.
Invest in your horse's future with MYOS Equine Muscle Formula – the ultimate performance-enhancing supplement for today's competitive equestrian world. Transform your equine athlete into an unstoppable force!
SHOP MYOS EQUINE